Cafe Scientifique
The next Alliance Française Wellington Café Scientifique will be held on Wednesday 4 September from 5:15 PM for a 5:30 PM start at Southern Cross – 39 Abel Smith Street (The Guest Room) .
Free entry – All welcome – In English – some French may occur!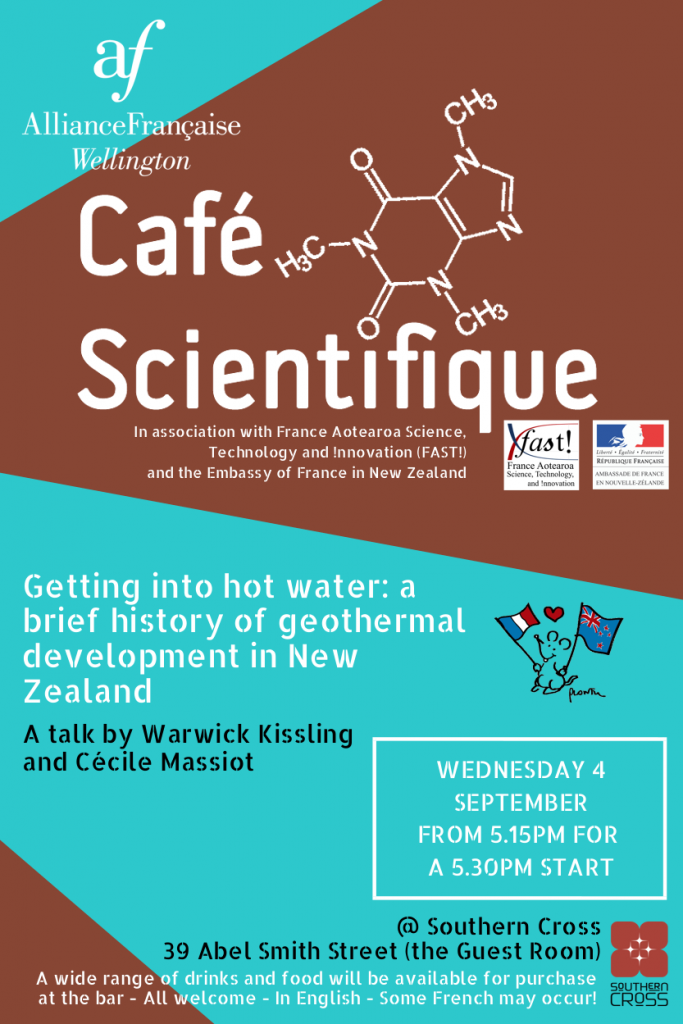 ---
Getting into hot water: Geothermal Energy in New Zealand.​
Geothermal energy is an important component of New Zealand's energy budget, and currently contributes nearly 20% of the nation's electricity generation. New Zealand has a long and illustrious history of pioneering the geothermal sciences and engineering needed to generate electricity from geothermal steam. In this talk we will discuss some of this history and science, and the future prospects of this low-carbon and sustainable energy source
Warwick Kissling and Cécile Massiot combine five decades of expertise in geothermal sciences. They currently both work at GNS Science and, when not talking about France or tramping, work together to understand how hot geothermal water flows through fractured rock. Nowadays, Warwick spends more time in France than Cécile, but he is still working on his accent
---
For more info, visit