Café Scientifique – The Antarctic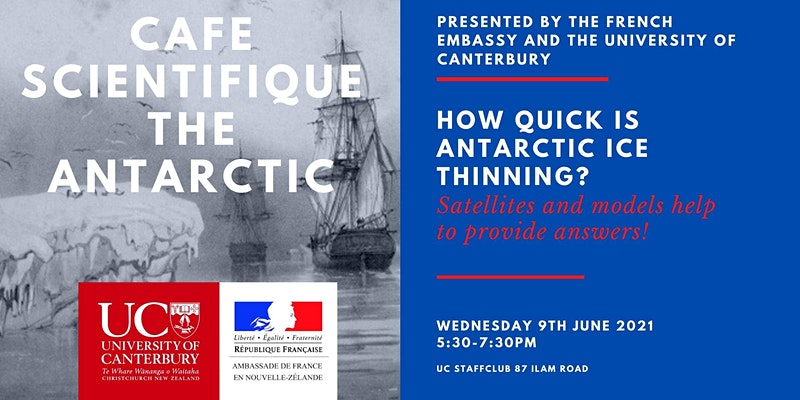 The French Embassy and the University of Canterbury hold a discussion on French expeditions in the Antarctic and New Zealand.
A presentation by Ursula Rack, Wolfgang Rack, and Mathieu Sellier lead the discussion of the French expeditions to Aotearoa/New Zealand and the Antarctic continent highlighting the long-lasting relationship between Antarctica, New Zealand, and France.
From the 18th century onwards, French explorers reached the shores of Aotearoa/New Zealand and went on to the White Continent. Especially Jules-Sébastien-César Dumont d'Urville was a great explorer who was especially fascinated by the people of Aotearoa/New Zealand. However, he had also an agenda for the Antarctic in order to find the South Magnetic Pole.
The Antarctic ice sheet is changing – but how quickly and where exactly? Satellite observations can pinpoint areas of change, but they don't tell what will happen in the coming decades. Computer simulations are needed to predict the future, and these mathematical models require input data from satellites.
Free nibbles and drinks are available for purchase at the bar.
Presentations start at 6:00pm.
For enquiries email Lily Newrick: lha130@uclive.ac.nz