Fast! Strategic Workshop One year on! Programme!
Posted by Elodie
Posted on October 28, 2018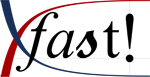 The 2nd strategic workshop of the Fast! Society (France Aotearoa Science Technology and !nnovation): One year on! Review and Outlook!
will be held on
Fri 9 Nov, 2018 9.30am
Canterbury University, Christchurch
The workshop will include contributions from key researchers, decision-makers and students involved in bilateral collaborations between France and New Zealand. This will help the Fast! community drive fruitful discussions on how to build on our past achievements to go forward. Many ideas need to be put on the table and discussed: kiwi and French experiences, overview of bilateral relations, student awards and other tools to support scientific collaboration, etc. The outcome of the workshop will be a draft strategy for 2019 which will enable us to look forward to a successful second year.
You can find the programme here and the map to the seminar room here.
Please register here before 31 October!