Café scientifique – Af Dunedin
Posted by Elodie
Posted on March 31, 2021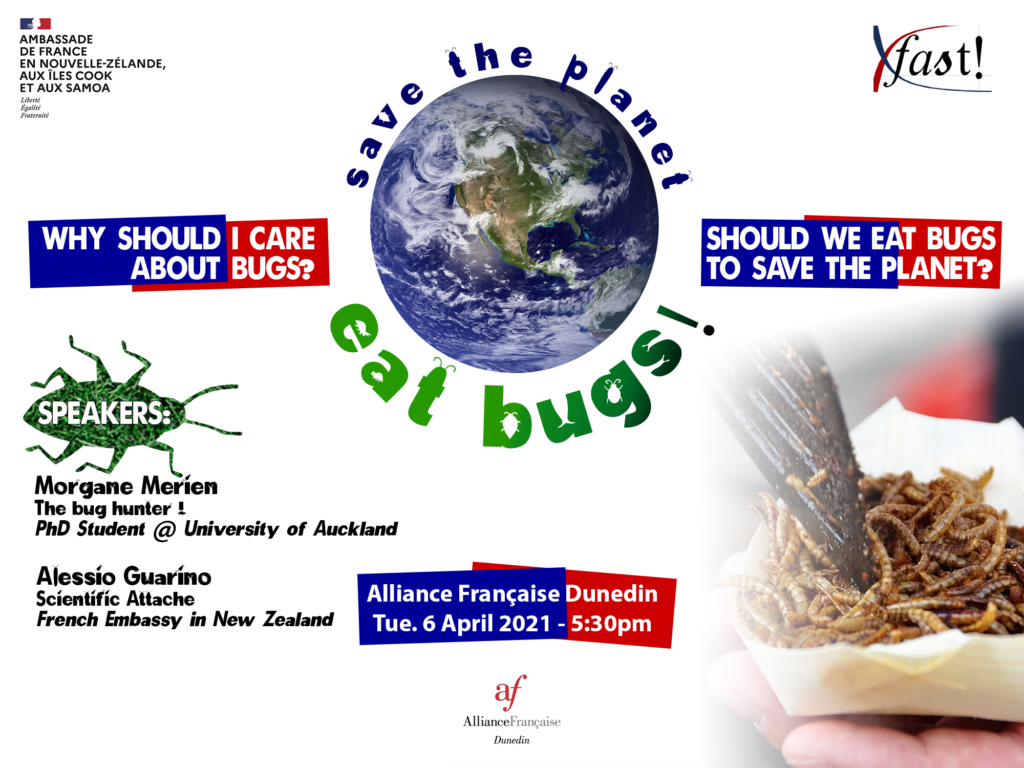 Join us for a discussion around why we should care about bugs and eat them to save our planet!
Guest speakers:
Morgane Merien, The Bug Hunter.
Alessio Guarino, the Scientific Attache at the French Embassy in New Zealand.
Where ? Alliance Francaise Dunedin
15 bond street, third floor, Dunedin
When? Tuesday 6th April 2021 from 5:30pm!